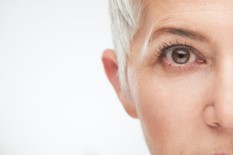 Diabetic retinopathy, the most common form of diabetes-related eye disease, is the leading cause of blindness in working-age Americans. It's also preventable.  Diabetic retinopathy occurs when high blood sugar levels cause damage to blood vessels in the retina.
November is National Diabetes Month and Diabetic Eye Disease Awareness Month. It's a good time to focus on managing your diabetes to help prevent vision loss from diabetic retinopathy:
Get a yearly comprehensive dilated eye exam
Keep your blood sugar levels as close to your target range as possible
Eat healthy food and be physically active
Quit smoking (or never start)
Visit your eye doctor if you notice any changes in your vision
Diabetic retinopathy may not have any symptoms in the early stages, so be sure to get an eye exam every year to catch it early if it develops. Early detection and timely treatment work best!
Fordland Clinic recently purchased a RetinaVue device which screens for diabetic retinopathy.  Diabetic patients of Fordland Clinic and Tri-Lakes Community Health Center can now receive these screenings on an annual basis without having to travel to another facility.
To find out more about what you can do to keep your eyes healthy, check out the Center for Disease Control and Prevention's latest feature.  If you are looking for a provider to help manage your diabetes or any other health care needs, both Fordland Clinic and Tri-Lakes Community Health Center are accepting new patients.