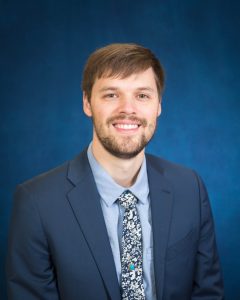 Fordland Clinic is excited to announce that Dr. Taylor Short has joined the Fordland Clinic dental team. Dr. Short graduated from the University of Oklahoma College of Dentistry. Prior to attending dental school, he received his Bachelor of Science from Brigham Young University.
Dr. Short believes prevention is the key to maintaining good oral health. Knowing what particular dental problems, you are at risk for developing and how you can reduce those risks will help you decide the most appropriate means to prevent dental problems. Providing a positive patient experience from entrance to exit and doing his best to ensure positive outcomes for each person who walks through the door is his highest priority and goal.
Dr. Short started working at our Fordland location in August 2021. He is currently accepting new patients.
Fordland Clinic offers family practice, dental, and mental health services with a focus on prevention. We have a variety of providers to meet your needs – doctors and nurse practitioners, along with dentists, dental hygienists, and social workers.
Fordland, MO location:
1059 Barton Drive, Fordland, MO 65652, 417-767-2733
Springfield, MO location:
1300 E. Bradford Parkway, Building A Springfield, MO, 65804, 417-767-2273
Kimberling City, MO location:
11863 State Hwy 13, Kimberling City, MO,65686, 417-739-1995