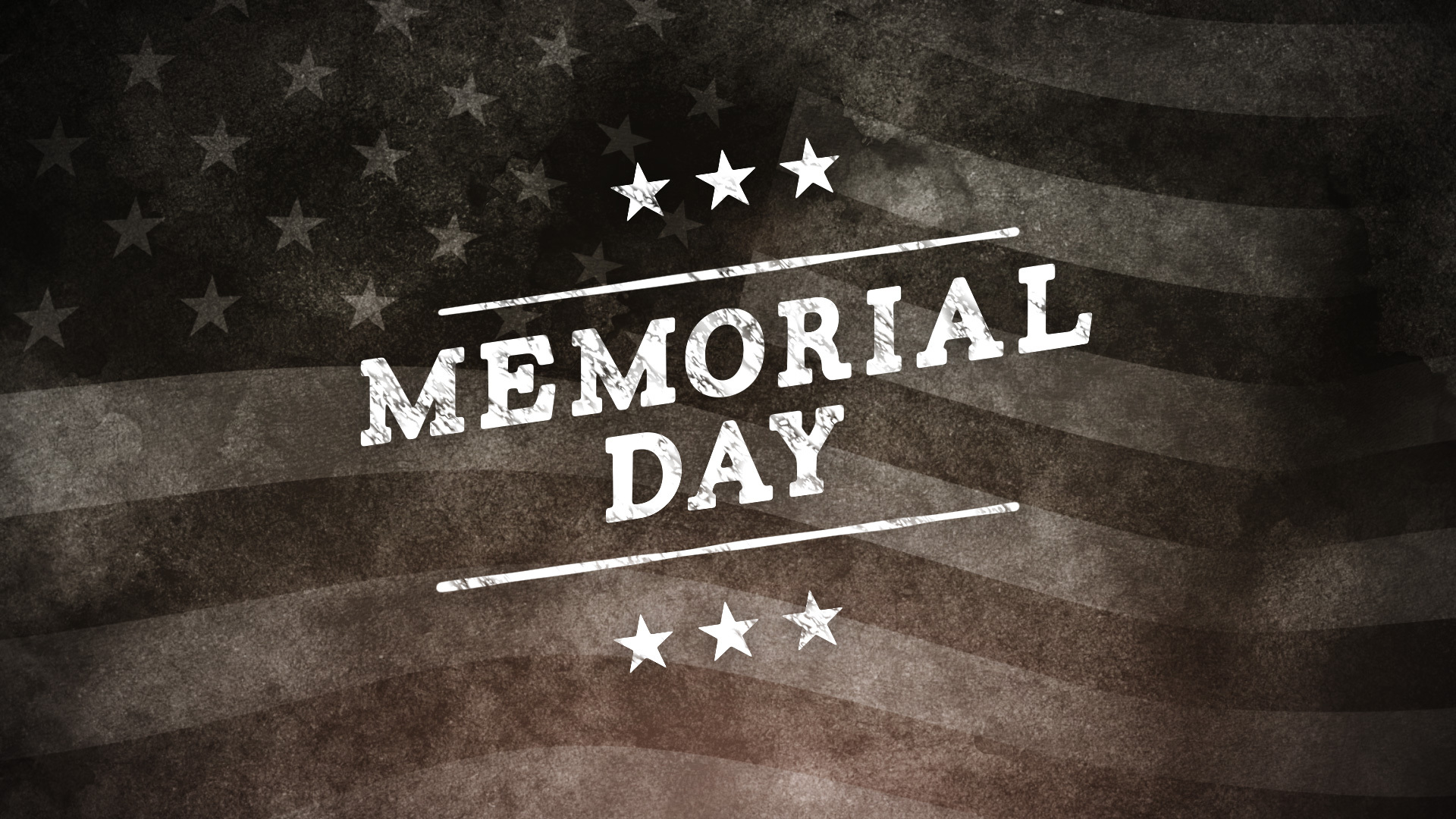 Memorial Day, referred to by some as Decoration Day, is a federal holiday observed on the last Monday of May each year. It is a day that honors all men and women who have died while serving in the military for the United States of America. Dating back to the American Civil War, southern states honored the soldiers who had died during the war. The original national Decoration Day was May 30th, 1868.
Traditionally Memorial Day is viewed as a time of honor and remembrance. It is common for people to visit cemeteries, military ones, and decorate graves with flowers, small flags. Some people still practice traditions in raising the U.S. flag quickly to the tops of flagpoles, then slowly lower to half-mast, and then raise it again to full height at noon. The lowering of the flag at half-mast is meant to honor the fallen soldiers who have died for their country over the years, re-raising the flag is meant to symbolize the resolve of the living to carry on the fight for freedom so that the nation's heroes will not have died in vain.
Have you ever seen someone wearing a red poppy around Memorial Day? This idea was to wear red poppies on Memorial day in honor of those who died serving the nation during a war. The Friday before Memorial Day is known as National Poppy Day. The poppy is known as the "Flower of Remembrance".
Fordland Clinic will be closed Monday, May 31st in observance of Memorial Day. Please join us as we remember and honor all the heroes that made the ultimate sacrifice for our freedom. Fordland Clinic will re-open Tuesday, June 1st with regular hours.