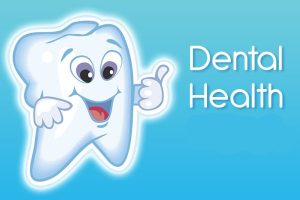 We get one set of permanent teeth, so it's crucial to take care of them for our entire lives. When taking time to take care of your teeth and gums, you are protecting them for years to come. As long as you have your natural teeth in your mouth, tooth decay is possible. While plaque can lead to tooth decay and cavities, gum disease can also cause your teeth to decay.
On average, people brush only 1.7 times a day. Brushing twice a day helps freshen your breath and remove harmful plaque and bacteria. Everyone deserves to feel good in every smile-worthy moment. No matter what age you are, taking care of your teeth and mouth is important. When your mouth is healthy, you can easily eat the foods you need for good nutrition. Smiling, talking, and laughing with others also are easier when your mouth is healthy.
By doing a few easy things to prevent gum disease and tooth decay you can keep your smile bright and healthy for years to come.
Brush your teeth twice a day (with fluoride toothpaste)
Floss once a day, cleaning between your teeth ensures healthy gums and teeth
Make and keep your regular visits to your dentist for a checkup and cleaning
Eat a well-balanced diet (not just for your teeth)
Don't use tobacco products (not just for your teeth)
Monitor your sugar intake from candy and soda (not just for your teeth)
Knowing how to brush and floss the correct way is a big part of daily oral health. Every day gently brush your teeth on all sides with a soft bristle toothbrush and use fluoride toothpaste. Making small round motions and short back and forth motions helps clean your teeth thoroughly each time you brush. Along with brushing, flossing your teeth helps keep your gums healthy. Flossing removes plaque and leftover foods that a toothbrush cannot reach.
Regular dental check-ups are the best way to prevent cavities and gum disease. Your dentist can check for oral cancer, dry mouth, and other oral health issues. They can help you decide if the time comes whether dentures or dental implants are the best plan for you.
Fordland Clinic's two locations in Fordland, MO and Kimberling City, MO offer dental services to all ages, starting with the very important 12 months old check-up. We accept most commercial insurance plans. Services are provided free to children with Medicaid and at a discounted rate for those without insurance who meet income eligibility guidelines. Contact one of our two locations to make an appointment for your checkup so your smile will be bright and healthy for years to come.